April 26, 2020
We consume more and more data: at the end of 2019 on average 6.5 GB per month
6.5 GB per month: We consume more and more data: to say this is the statistics published by AGCOM, which shows that in recent years the surge in internet traffic has been increasingly sustained, even in pre- COVID19 times.
The data reported here concern the last part of the year 2019, without including the epidemic and quarantine period which, according to the operators, has seen an increase in traffic of up to 50% more than the daily average.
6.5 GB per month
Four thousand million GB: here is how much data we consume
But here's what we consumed in 2019: 4248 Petabyte, or in other words 4248 million GB of data used for mobile traffic only (smartphone and the like). An impressive figure, which represents a doubling of consumption compared to 2018.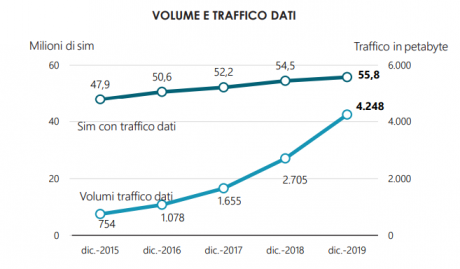 A growing trend that follows the spread of SIM cards, but showing an exponential and non-linear trend like that of SIMs.
Consequently, the average monthly consumption of users is also growing: in December 2019 there is talk of 6.5 GB of data traffic per month per person, compared to 4.3 GB in December 2018.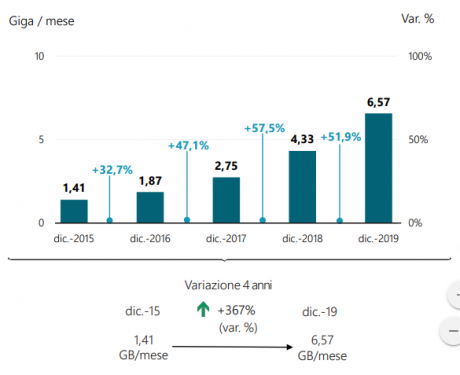 Increasingly popular streaming services have certainly contributed to this increase, which however remains impressive.
Sources: Mondomobileweb.it