Android 11 Preview, is here, and this time, not only the Google Pixel phones are first in line to receive the update, but other OEMs are also following suit. Smartphone brands like Xiaomi, OnePlus, Realme, etc. are now releasing the Android 11 Preview update for eligible devices. Talk about Realme, it is rolling out the Android 11 Preview update for its Realme X50 Pro users. However, there is a catch. If you wish to enjoy the features of Android 11 on your Realme X50 Pro, you have to apply for the Preview Release program.
Notably, the Preview Release Program for Realme X50 Pro Android 11 update opened on September 8, 2020. More importantly, it has limited seats of 100. So, if you are really excited to experience the new features of the Android 11 update, then you have to hurry. In this post, we will give you all the instructions that you need to follow in order to enroll yourself in the Realme X50 Pro Android 11 Preview Release Program. So, without any further ado, let us just dive into it.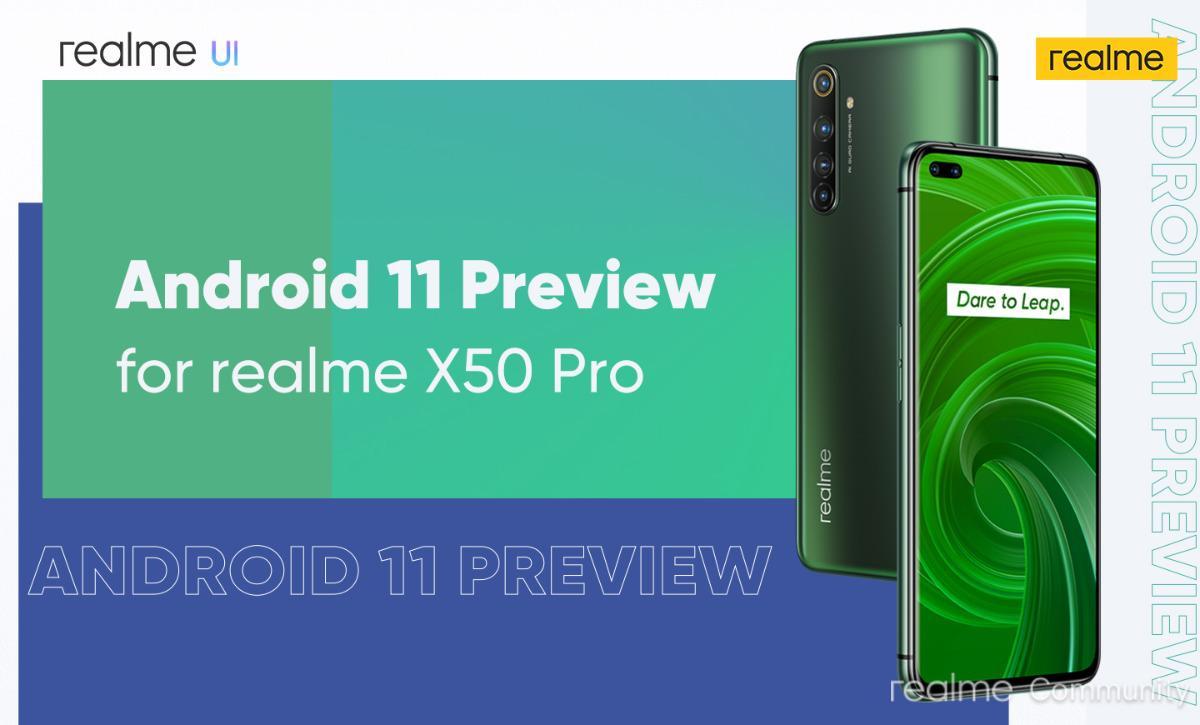 Well, before we go ahead and give you the instructions that you need to follow in order to enroll in this Android 11 program for the Realme X50 Pro, there are some important points that you need to keep in mind. You can follow the list of pre-requisites that you need to know:
The Realme X50 Pro update will only be released for the eligible 100 participants.
Make sure to back up all your device's data completely before flashing Android 11 on your phone.
Since this is not the final stable version this preview version of Android 11 might contain bugs. So, keep a note of that.
Make sure that you have available phone storage of up to 5GB.
Also, confirm that your Realme X50 Pro is not rooted.
Notably, some of the third-party applications may not work with the Release update. So, avoid using this update on your daily driver.
Steps To Install Realme X50 Pro Release
Head over to Settings.
Then tap on Software Update.
Tap on the Gear icon located in the top right corner.

Image by https://www.digitbin.com/install-android-11-realme-x50-pro/

Then press the Trial Version
Submit your details and press Apply Now.
That's it!
Note that although the steps are pretty easy to grab the Android 11 Preview Release update on your Realme X50 Pro device, due to limited seats, you might not get the update on your phone. And since the application opened on September 8, there are high chances that the seats are already filled.
However, you can try your luck and if you are eligible then the update will be pushed to your phone via OTA. If you are not successful then, it probably better to wait for the official Android 11 stable version. Moreover, at the moment, only Realme X50 Pro is the only eligible Realme device to receive the update. Rest devices will be added soon.